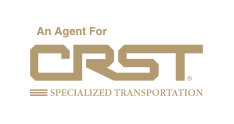 Hoover the Mover is a full-service agent for CRST International. CRST has agents and distribution centers across the United States. This partnership offers Hoover the Mover the ability to pick up, store, and/or delivery your items anywhere and on time. We have the personnel, experience, and equipment to move your product.
Our dedicated transportation programs ease the stress of planning, transportation, storage, and delivery of relocations or new items. Our coordinators give your project custom attention, communicating with you each step of the way.
We offer White Glove Service. White glove, two-man delivery service to your residence and/or business. This service also includes placement and installation of your appliances, exercise equipment, or furniture.
A few examples of the services we offer:
Expedited Service
Storage and order fulfillment
Use of a stair crawler
Kiosk set up and tear down
ATM installation
Cycle counting
Reverse logistics
Hoover the Mover currently serves a large variety of companies needs including, manufacturers, retail stores, medical and dental offices, dental equipment suppliers and pick up/delivery of exhibit & display items. Please give us a call today to see how we can improve youre the movement of your items to their destination!!