2019 Trippel Survey Results
northAmerican Leads Industry in Net Satisfaction with Relocation Managers
The 17th Annual Trippel Relocation Managers Survey on Household Goods Shipments was issued in March and the NAMA SMC is pleased to announce that northAmerican lead the industry with the highest average score of overall satisfaction with household goods suppliers and the highest net satisfaction percentage; northAmerican scored 68% satisfaction versus the average net satisfaction of all suppliers of 49%. In addition, 96% of those surveyed would use northAmerican again next year.
Quality Mover Award
Hoover the Mover has adhered to the best practices in moving and has an ongoing track record of customer satisfaction. Based on surveys conducted through a third party, Hoover scores highly in estimating, loading and unloading of goods, and packing. Regardless of your origin or destination, we can assist you with residential, corporate, intrastate, or interstate moves.Learn More About Our Services>>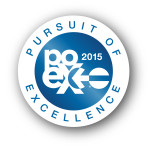 Re/Max Results
I have referred many clients to Kyle Omlor at Hoover the Mover and they all have been completely satisfied with their move. Kyle is my go to guy!

John Sullivan, ABR, CRS
Realtor/Broker
RE/MAX Results
Timely and Efficient
Barbara and I would like to extend a great big THANK YOU to you, Tad and the rest of the Hoover the Mover team. You made our move as easy as possible. To orchestrate and essentially move from three different locations to one in five days with minimal anxiety or major set backs was truly remarkable. Your team was professional, timely and efficient. And, you came in under budget.

Thanks again,

Barbara and Todd
Awesome Service!
My husband and I recently contracted with northAmerican and Hoover the Mover to move us from Coldwater MI to Fort Wayne IN. Our move was packing on May 3, loading on May 4 and unloading on May 5. We just want to express our praise for a job well done! First of all, great price. Second, awesome service from estimate (Thanks Dan Omlor!!!) to account coordination (Thanks Angela Martin!!!) to actual packing, loading and unloading (Thanks Brandon, Nate and Jamie!!!). We've hired professional movers 4 times in the last 8 years and this was our best experience yet. Thanks so much! P.S. I've never left a review for a moving company until now. I did so for you guys on Google, Facebook, Yelp and the BBB.

E.P.
Huge Thank You!!!
The New SIRVA and SIRVA in Action Committees wish to thank Tad Levy and the crews of Hoover the Mover. Not only did Hoover work many long evening and weekend hours to make our move downtown happen, they also stepped up to assist the committees in packaging all of the donations for our Christmas family. When it was becoming evident that the committees would not have enough cartons to transport all of the gifts, Tad immediately stepped up and provided us with ample materials so that we could complete the donation. When we asked if we could compensate him, he replied, Absolutely not....awesome what you guys are doing for those in need! Keep up the good work!

Thank you Tad and all of you at Hoover. We truly appreciate your assistance and your Holiday Spirit.