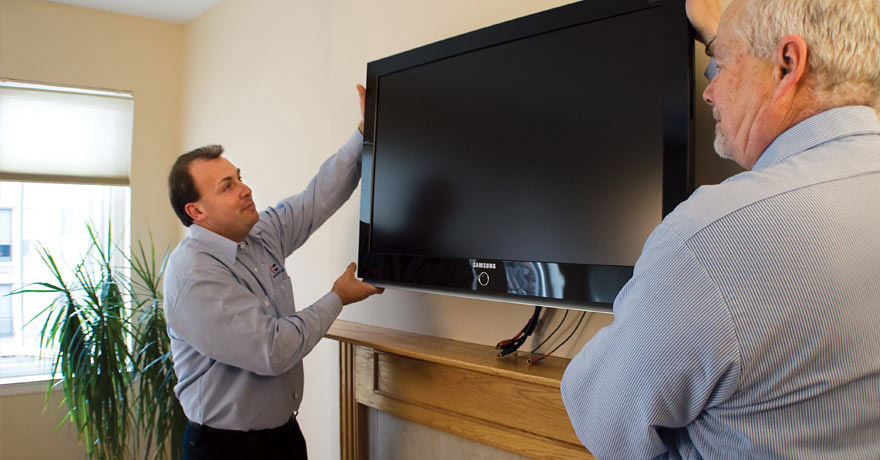 Residential moving is the cornerstone of our business. Every year we successfully relocate hundreds of families. We welcome the opportunity to handle your move!
Hoover The Mover has been helping families with their transportation needs since 1924. Our qualified and expert personnel will handle your personal items as if they were our own. You will experience seamless custom service with Hoover The Mover from the estimate through the delivery. As an agent of North American Van lines, our resources are unparalleled, and our network of support extends anywhere your new destination may be.
When you trust your moving needs to Hoover The Mover, your needs are paramount and are always handled personally with care, expertise, and professionalism. With our competitive pricing and exceptional customer service, we pride ourselves in minimizing the stress that can accompany the moving process.
Residential Staff:
Personal Sales Representative. Each Hoover The Mover customer will receive a detailed free in-home estimate. Your salesperson will remain available to you throughout the entire move process.
Move Coordinator. Communication is key to providing you with a great move experience. Your move coordinator will keep you up to date on the detailed scheduling associated with your move.
Professional Packer(s). Our packing crew is thoroughly trained and will pack your items with the greatest care. You can be assured they will take every precaution to make sure your items arrive intact.
Drivers and helpers. Getting your items on and off the moving truck safely and efficiently is what this group does best. Your driver will also play a key role in communicating to you what is happening each step of the way on move day.
Types of Moves:
Local Moves. Our team of experts will streamline your local move, settling you into your new home in as little as a day, depending on the amount of items you are moving.
Long Distance Moves. As an agent of North American Van Lines, Hoover The Mover can move your family hundreds or thousands of miles with the same amount of expertise.
Intrastate Moves. Our experts know the state of Indiana like their backyards, and quickly transport your family within the state.
Apartment Moves. Our residential movers navigate narrow stairwells and hallways frequently, safely placing your valued goods at the intended new location.
Senior/elderly Moves. Hoover The Mover is acutely aware of the sensitivity in moving our senior loved ones. We can help, carefully and safely, move you or a loved one to any apartment, condominium, or retirement home.
Assisted Living Moves. Our friendly, professional staff enjoys helping you or a loved one relocate to an assisted living community.
Certified Labor Program
Extensive background checks for your peace of mind.
When a moving company representative is invited into your home, it is essential that you feel secure knowing the company and its representatives can be trusted. As an agent of North American Van Lines, Hoover the Mover adheres to their strict Certified Labor Program. All North American agents and crews from drivers, packers and laborers, to sales representatives, origin agents and destination agents are required to pass a criminal background screen.
Carefully Screened Drivers and Crews
The safety of you and your family cannot be taken for granted. That's why North American takes the time to know the backgrounds of everyone on a moving team. Our agents are required to follow strict procedures which ensures that all drivers and agency personnel, who enter your home, have passed rigid screening protocols in advance of moving day.
A Comprehensive Approach
Because not all applicants qualify for North American ceritification, you can be assured that we've already gone to responsible lengths to prevent potential problems. Our certification screening process, which is conducted by one of the world's largest employment screening providers, includes:
Verification of identity
Verification of legal work status
Identification of previous criminal convictions
Checking against sexual offender registries
Assessment of propensity toward violence, theft and drug abuse
Your Safety and Security are Important to Us
At North American, your peace of mind is of the utmost importance to us. That's why we proudly do everything possible to help ensure the safety and security of you and your family. It's this unmatched personal care and focus on your unique move that provides the best possible moving experience, something you can expect from one of the nation's largest, most financially stable and most respected moving companies.